We are supplier of these types sewing thread : Spun polyester thread , high tenacity polyester thread , Bonded sewing thread ,PP material sewing thread , etc.
They are widely used in texitle industry, bag sewing , shoes sewing , gloves sewing and so on.
Spun polyester thread

Spun Polyester Yarn is widely used in texitle field and industry circle. It has various sepcs for choosing to meet different clients' demand .
Specs : 10S/2 , 10S/3, 20S/2, 20S/6 , 30S/2 , etc .
Color : White , black ;
Application : Sewing thread , sewing bags , clothes, pants, tea bags , packing , etc .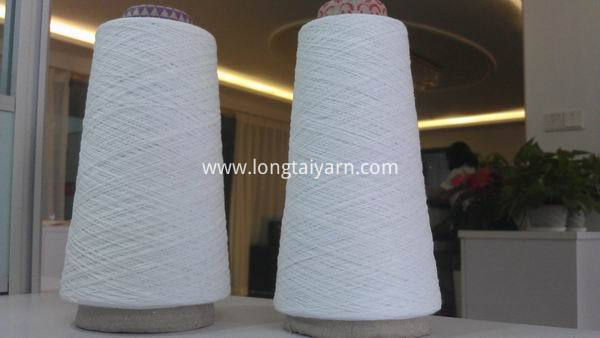 HT polyester sewing thread is a kind of thread with good tenacity and breaking load . It's mainly used in shew sewing , bag sewing industry .
Packing : King tubes , Dyed tubes
Weight per roll : 1kg -2kg per roll.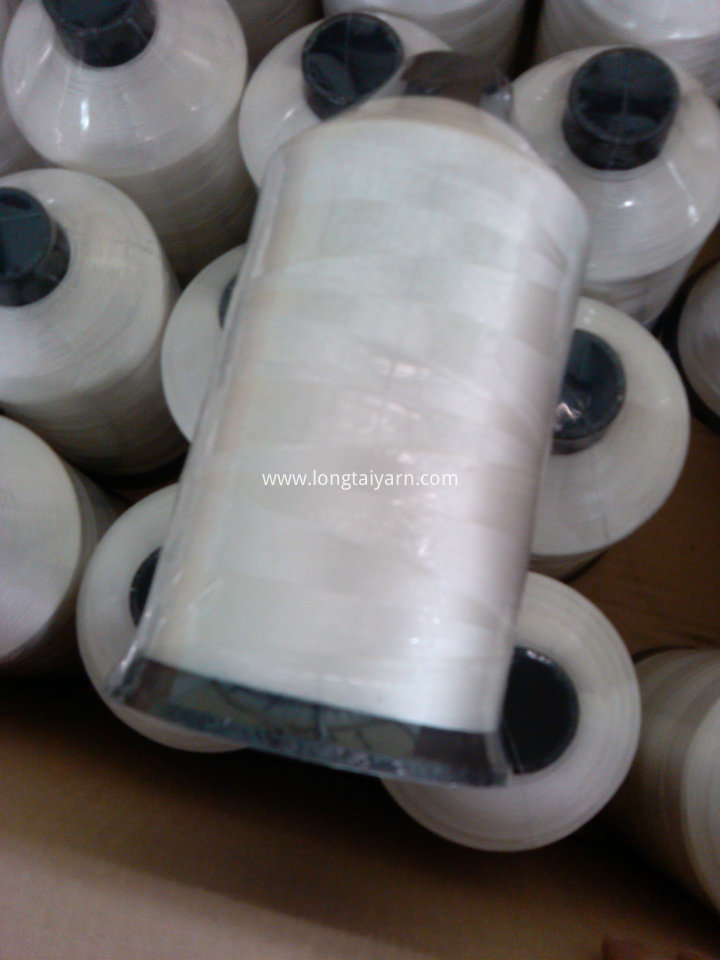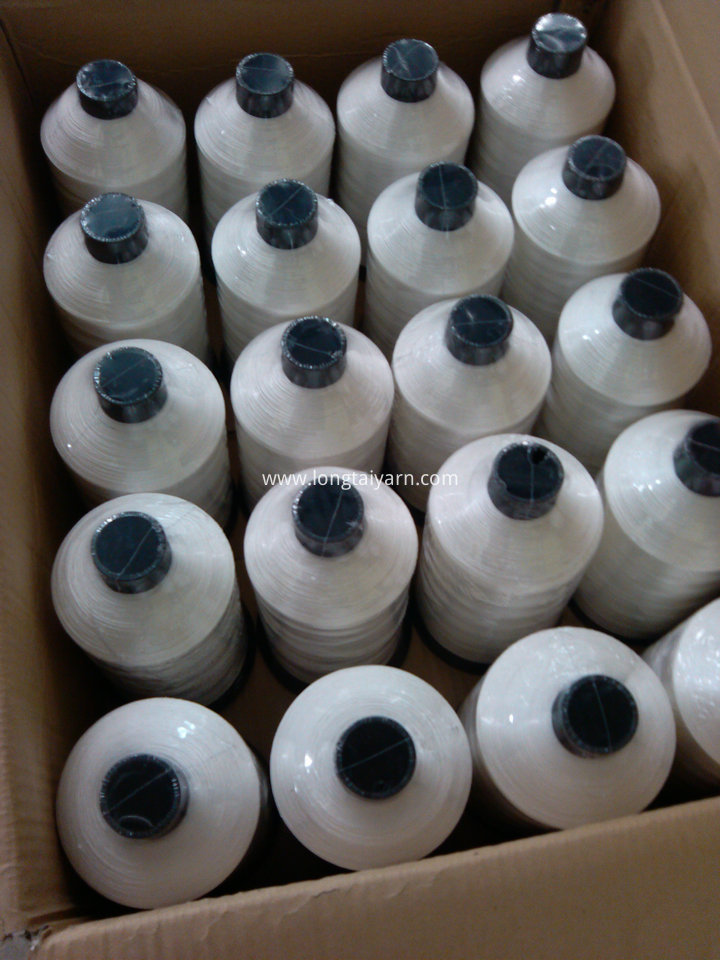 Bonded Sewing Thread

Bonded sewing thread is a very good quality thread with bonded feature , it's not easy to seperate and with extremely good tenacity.
Specs : 210D, 420D , 840D , etc .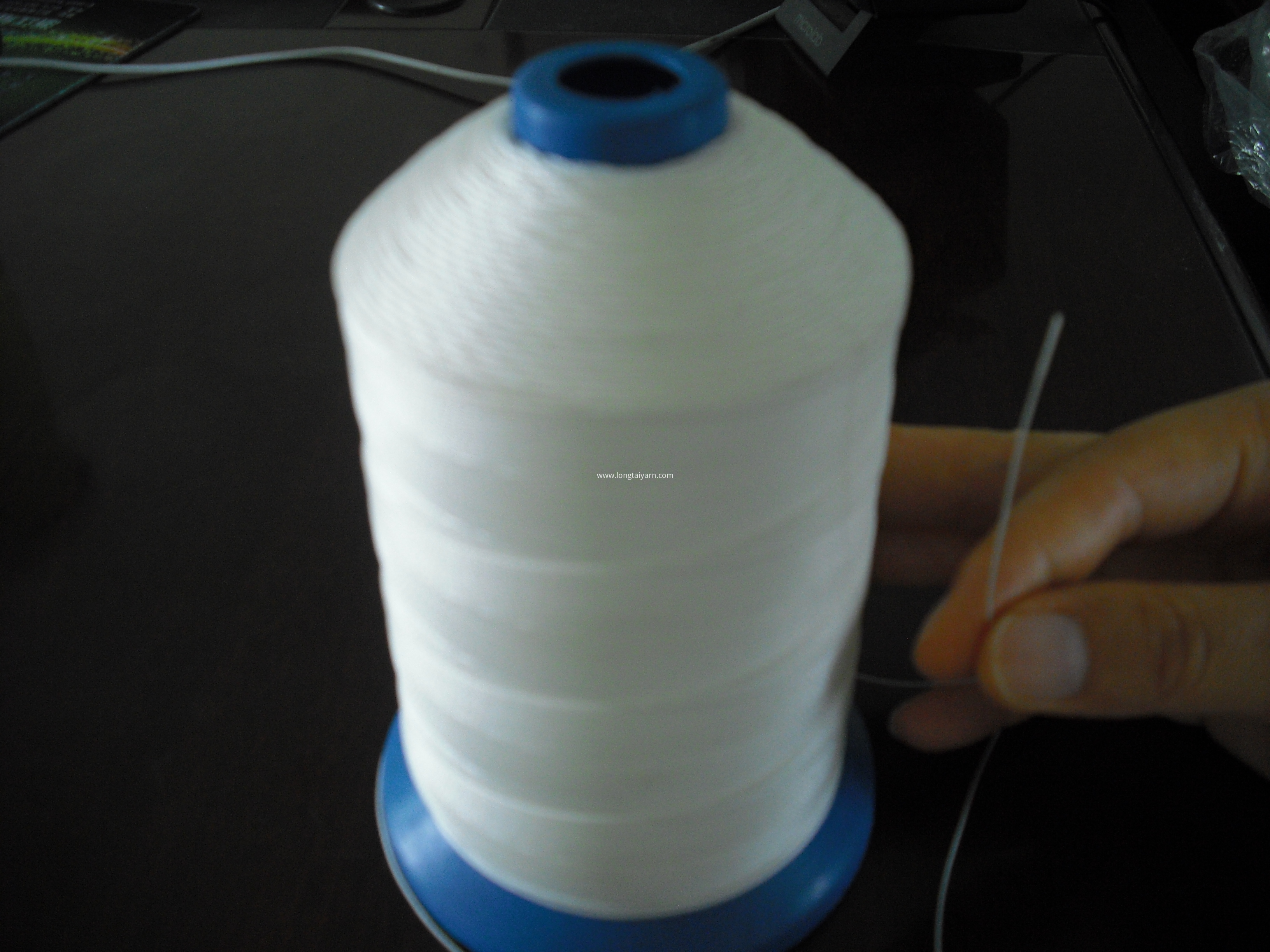 PP Material Sewing Thread

PP sewing thread is mainly used in sewing jumbo bags , like rice bags , woven bags , agriculture using bags .
Specs : 6000D , 9000D