PP rope include 3 types rope: PP Packing Rope/ pp packing string for industrial
2 strands & 3 strands pp rope
PP Raffia String/ pp raffia ball/ pp raffia round pie.

PP rope is made from 100% virgin Polypropylene, the brand is SINOPEC. It is widely used for industrial field, such as hanging banner, gift box, packing food.
PP rope is suitable for outdoor usage, with 1% high UV stabilization, and use life can be 1 year long.
Longtai Company can supply different size of rope from 2000 D- 80 000 D, roll size can be customized in ball shape or cylindrical.
PP Rope also can be cut to appointed length, such as 3meters/piece, 20-25KG/bag
Any color from pantone card also can be met, 95% similar. Now we also can produce fluorescent color.
With reasonable price combined with wide applications makes this rope very attractive for customers.
Specs : 2000D - 8000D ;
Color : Red , blue , green , white , yellow , etc. As customer's requirement.
Products Instruction:
100% virgin Polypropylene, high UV stabilisation, colorful, wide range of usage,keep long using life,etc.
Advantages:
Could be customized the package in ball shape or cylindrical, feature can be raffia or string.

3 strands pp rope, cut in 3meter/peices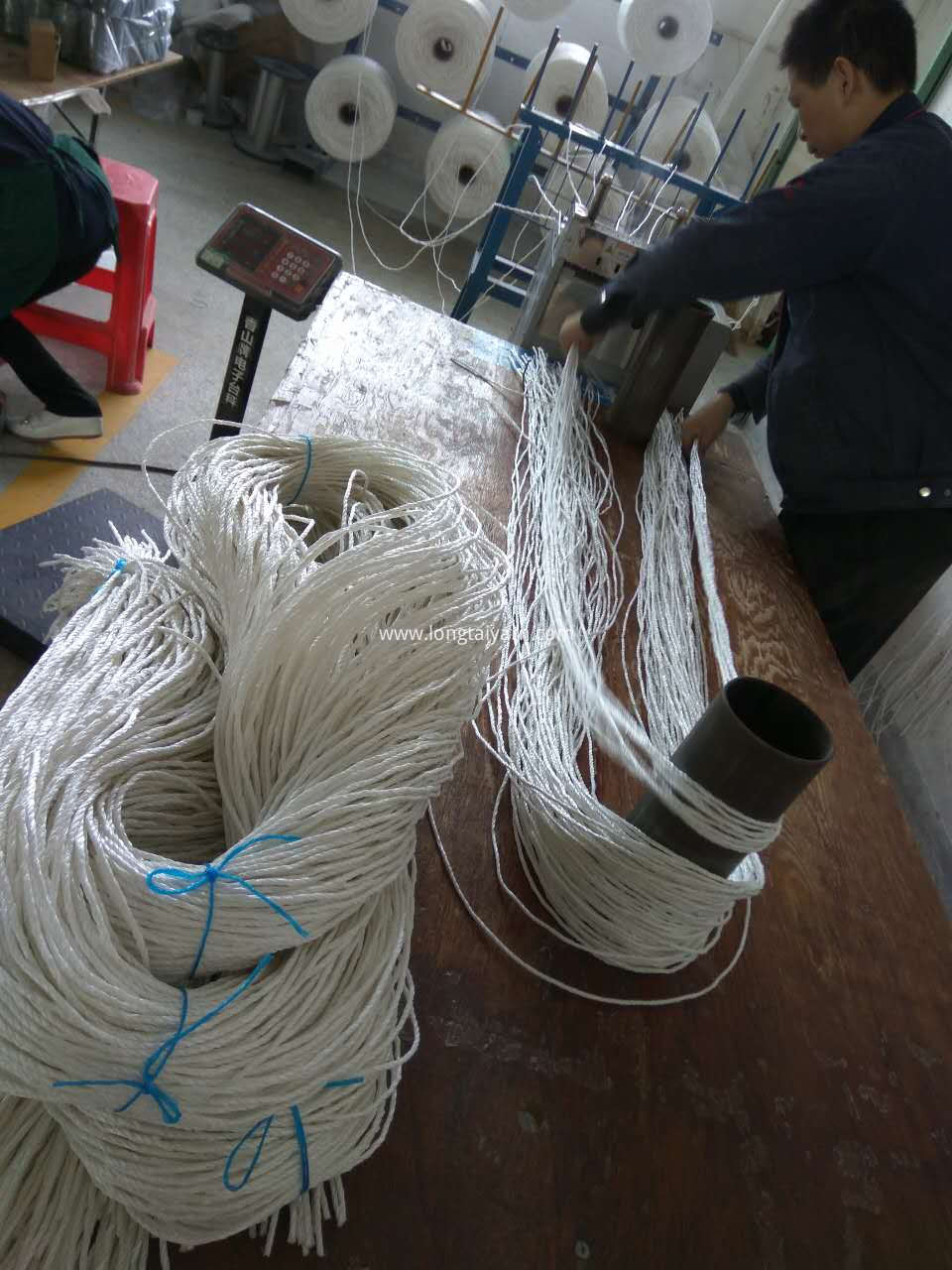 3 strands pp rope

, cylindrical shape
PP raffia string, ball shape, 36 balls/ctn